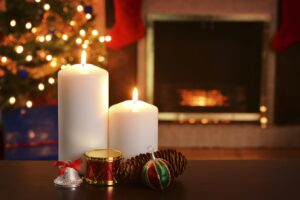 There is nothing better than a warm and cozy home during the holidays (and through winter months).  This year, give yourself the gift of a warm home by adding attic insulation to your home.  Not only does attic insulation keep your home nice and comfortable, but it also helps you save money on energy bills.
Many homeowners don't realize just how much heat their losing through the roof of their home.  If you don't have enough attic insulation, you could be losing out on heat and spending excessive money on your home heating bills.  In fact, more than 80% of homes have little or no insulation, according to the Department of Energy.  How does your attic measure up?
At Good Life Energy Savers, we recommend air sealing techniques that keep your attic well insulated.  We recommend air sealing areas like the attic top plates, accessible wire and plumbing penetrations, as well as boxing out recessed lights.
Attic Insulation Benefits:
Keep Your Home Comfortable
Save Money on Energy Bills
Keep Your HVAC System Working Efficiently
Keep Out Moisture
Ready to add attic insulation to your home this year?  Give our office a call at 203-297-6337 or visit our website to learn more about the insulating services that we offer.  Our professionals will discuss any concerns you may have about your attic insulation and how we can help improve home comfort this holiday season.
Don't forget to follow us on our social media pages for more energy saving tips and insulation news.
LIKE us on Facebook
FOLLOW us on Twitter
ADD us to your circles on Google+
---
Category:
Blog
Tags:
attic insulation ct
,
attic insulation danbury
,
attic insulation fairfield county
,
attic insulation new haven county
,
attic insulation norwalk
,
attic insulation putname county
,
attic insulation stamford
,
attic insulation westchester county
,
home insulation ct
,
Home Insulation New Haven County
,
home insulation norwalk