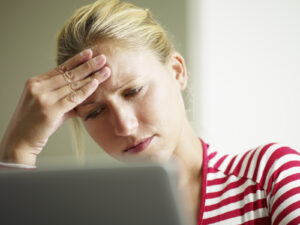 Fall leaves may be beautiful, but this time of year can be frustrating for those who suffer from allergies.  Fortunately, there are ways to reduce allergy symptoms at home.  By improving the quality of your home insulation, you can keep Fall allergens out of your home.
How does home insulation ease allergy symptoms?
Consistency – Home insulation keeps your home a more consistent temperature.  This means you won't experience big changes in comfort as the outdoor temperature drops at night.  Instead, you can rest assured knowing that the temperature will be consistent and your allergies will be at ease.
Barrier – Many homes are not well-insulated.  By adding spray foam insulation to the walls of your home, you are effectively sealing your home and creating a barrier against the outside.  This means that allergens like pollen and grasses are less likely to make their way into your home.
Ready to improve the air quality in your home by updating your home insulation?
Our professionals can help retrofit the walls of your home to improve comfort and savings.  We can help you determine whether spray foam insulation, tripolymer insulation, or loose fill insulation will be the right choice for your home needs.  Visit our website to learn more about our services our give our office a call at 203-297-6337.
Don't forget to follow us on our social media pages for more energy saving tips and insulation news.
LIKE us on Facebook
FOLLOW us on Twitter
ADD us to your circles on Google+
---
Category:
Blog
Tags:
Fairfield County Home Insulation
,
Fairfield County Spray Foam Insulation
,
Fairfield County Wall Insulation
,
Good Life Energy Savers
,
Litchfield County Home Insulation
,
Litchfield County Spray Foam Insulation
,
Litchfield County Wall Insulation
,
New Haven County Home Insulation
,
New Haven County Spray Foam Insulation
,
Putnam County Home Insulation
,
Westchester County Home Insulation
,
Westchester County Spray Foam Insulation
,
Westchester County Wall Insulation