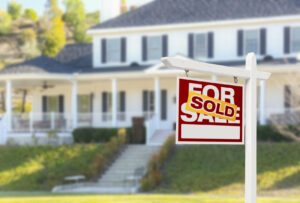 Getting ready to sell your home?  With a few simple updates, you can improve your home resale value this fall.  Here are a few tips to help you get started.
How to Improve Resale Value:
Remodel Your Bath – Your bathroom is one of the most utilized rooms in your home.  Fortunately, they can be updated on a minimal budget!  Even simply updating your bathroom fixtures (faucet, toilet seat, shower head) can freshen up the look of your bath.
Update Your Kitchen – Your kitchen is the heart of your home.  When it comes to buying a home, it's one of the first places potential buyers look at.  It's important to make sure that your kitchen is clean and reasonably updated.  If you have the budget, opt for a cabinet makeover and update your drawer handles.
Insulate Your Home – Injection wall foam insulation is a simple retrofit project for your home.  It can be added to any home sided with vinyl, aluminum, brick, shingle, or clapboard.  By filling your walls with foam insulation, you can improve your home comfort and increase energy savings.
Visit our website to learn more about our services our give our office a call at 203-297-6337.
Don't forget to follow us on our social media pages for more energy saving tips and insulation news.
LIKE us on Facebook
FOLLOW us on Twitter
ADD us to your circles on Google+
---
Category:
Blog
Tags:
Fairfield County Injection Foam Insulation
,
Fairfield County Spray Foam Insulation
,
Good Life Energy Savers
,
Litchfield County Injection Foam Insulation
,
Litchfield County Spray Foam Insulation
,
New Haven County Injection Foam Insulation
,
New Haven County Spray Foam Insulation
,
Putnam County Injection Foam Insulation
,
Putnam County Spray Foam Insulation
,
Westchester County Injection Foam Insulation
,
Westchester County Spray Foam Insulation