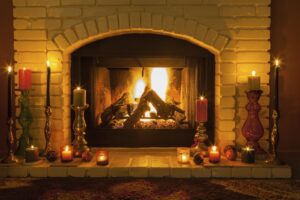 The holiday season is here!  As you start planning out your family festivities, shopping for loved ones, and celebrating with holiday cheer, many of us will also be looking for ways to save.  Why not start with your home?  Well-insulated walls, floors, attics and basements don't just keep your home warm, they can also help you save!  Here are a few reasons why you should add spray foam insulation to your home this holiday season.
Benefits of Spray Foam Insulation:
Create a Thermal Envelope – Spray foam insulation helps prevent air leaks.  While typical homes lose 50% of conditioned air, spray foam insulation dramatically reduces air leaks by sealing all of the nooks and crannies in the walls of your home.
Prevent Allergies – No one wants to be sick during the holidays.  Spray foam insulation helps prevent condensation, which is key to preventing mold growth.
Save Money – Of course, the biggest benefit to switching to spray foam insulation is that you'll save money.  By making your home more energy-efficient, you'll be spending less on your home heating bills.
Ready to add Spray Foam Insulation to your home?  Learn more about Good Life Energy Savers and the services we offer on our website.  You can also give us a call at 203-297-6337.  Our professionals will discuss any concerns you may have about your home insulation and help you determine if spray foam insulation is the right choice for your home insulation.
Don't forget to follow us on our social media pages for more energy saving tips and insulation news.
LIKE us on Facebook
FOLLOW us on Twitter
ADD us to your circles on Google+
---