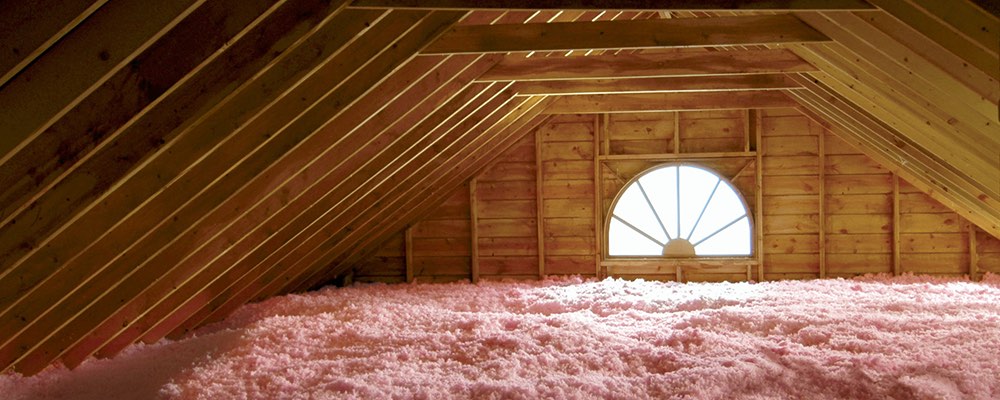 Insulating your home might not be one of your top priorities at the moment, but maybe it should be! Here are 5 reasons why you should start to consider insulating your home now!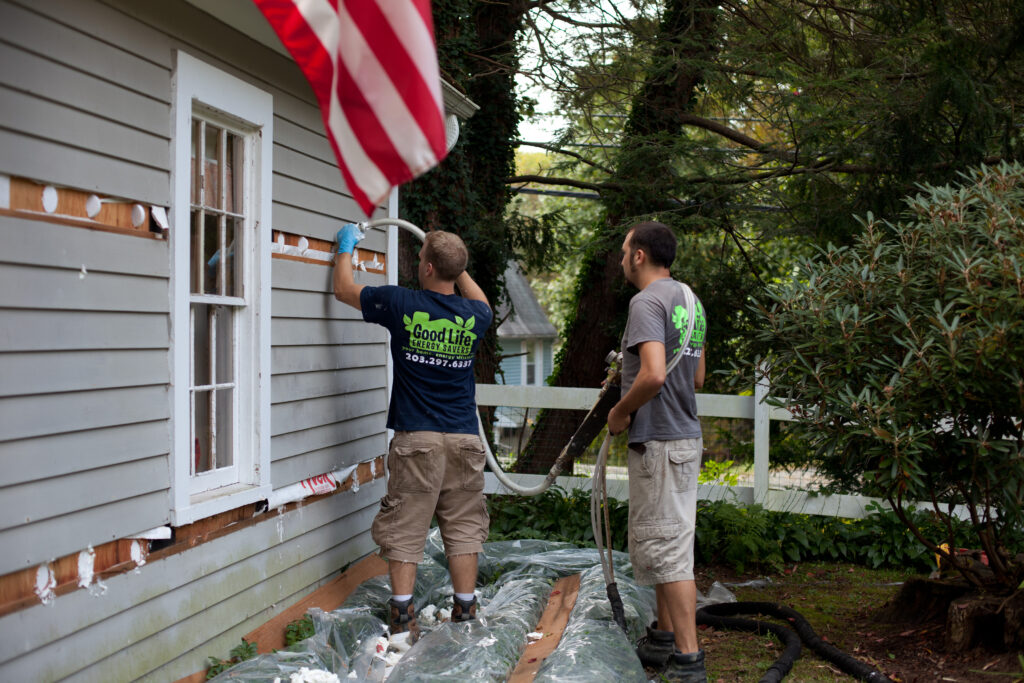 Did you know that over
40 percent of the total energy
use in the United States comes from household energy use?
What is even more surprising to many people is that over 40 percent of energy is the home is lost due to gaps, holes and air leaks in the building.
This is a huge problem for many reasons because most homes are under-insulated in the United States. According to research by the University of Boston for the North American Insulation Manufacturers Association (NAIMA), around 90 percent of existing homes in the U.S. are under-insulated.
Many homes are not designed with insulation in mind. If you notice that you have especially energy bills or your home gets freezing cold in the winter months, it's probably because your home is badly insulated.
Few homeowners think about home insulation. It's often the bottom of the pile of things to do when you move into a new home. But it's really much more important than you might think.
Keep reading to find out more about the top 5 reasons why you should consider insulating your home.
1. Help Save the Planet
By insulating your home, you make sure you're only using the energy you need to keep your home warm. By avoiding the overuse of energy, you're not unnecessarily wasting energy.
The less energy you use means the less CO2 emissions, which a greenhouse gas, being released into the atmosphere. CO2 is caused by the burning of fossil fuels, such as coal and oil for energy.
As a result of this, global warming is heating up the planet like never before. The warmer planet means sea level rises and the increased frequency and intensity of extreme weather events.
Global warming is already occurring, however, it's important that everyone does everything they can to reduce the impacts of climate change. By insulating your home, you can contribute to saving the planet and averting an environmental catastrophe.
2. Ensure Greater Comfort
Is your home badly insulated? You'll know because your home cools down or warms up according to the temperature outside.
Such inconsistent temperatures can make it quite uncomfortable to spend time at home. It's often particularly cold in the winter, and extra warm in the summer months.
This is important because if your home regularly drops in temperature this could be harmful to your health. It's important not to compromise your health and risk increasingly your health bills by not acting to insulate your home.
Extended periods of cold inside a house can cause the spread of damp, mold and condensation throughout the building. All of these consequences increase the chances of you falling sick from flu and colds, as well as, worsen skin conditions and allergies.
3. Reduce Your Energy Bills
In addition to doing your bit for the environment and reducing the health risks of a badly insulated home, you can also save money on your energy bills.
According to the U.S. Department of Energy, over half of energy use in homes in the U.S. come from the costs of heating and air conditioning (AC). If your heating or AC is working overtime to make up for your poorly insulated house, this could cost result in higher energy bills. The best way to deal with this is to ensure your home is properly insulated.
The popular knowledge that 'heat rises' is misleading. While hot air does indeed rise, the warm air spreads around your home. By ensuring that you have a well-insulated home in your ceiling and walls, you can cut your energy bills significantly.
But how much can you actually save on energy bills by insulating your home? According to U.S. Environmental Protection Agency (EPA), you can save up to 20 percent on your energy bills every month. Over a decade that's thousands of dollars of money saved.
You can find out more about how much insulation you need with the U.S. Department of Energy's Zip-Code Insulation Program.
4. Reduce Noise in Your Home
Many people mistakenly assume that insulation is exclusively about reflecting air. However, most kinds of insulation, such as spray foam, that are used to insulate homes for temperature also reduce noise from outside into your home, and the other way round.
Many of us are familiar with the loud noises that disrupt our home lives. Whether it's noisy neighbors or traffic on the road, it's important to be able to have quiet time at home. Likewise, knowing that what goes on in your home won't reach the street is an essential part of your right to a private life.
By insulating your walls and ceiling, you can ensure that you can go to bed at night knowing that nothing can wake up you up from outside.
5. Increase Value of Your Home
Energy-efficiency measures, such as insulation improvements, can increase the value of your home significantly. Many home buyers are interested in purchasing property that with R-value insulation (thermal resistance). According to research, you can get up to a 107 percent return on investment (IOR) with insulation.
Insulation improvements also make sense if you're considering any other home improvements. Whether it's refinishing a room or installing a roof, this is a great chance to kill two birds with one stone.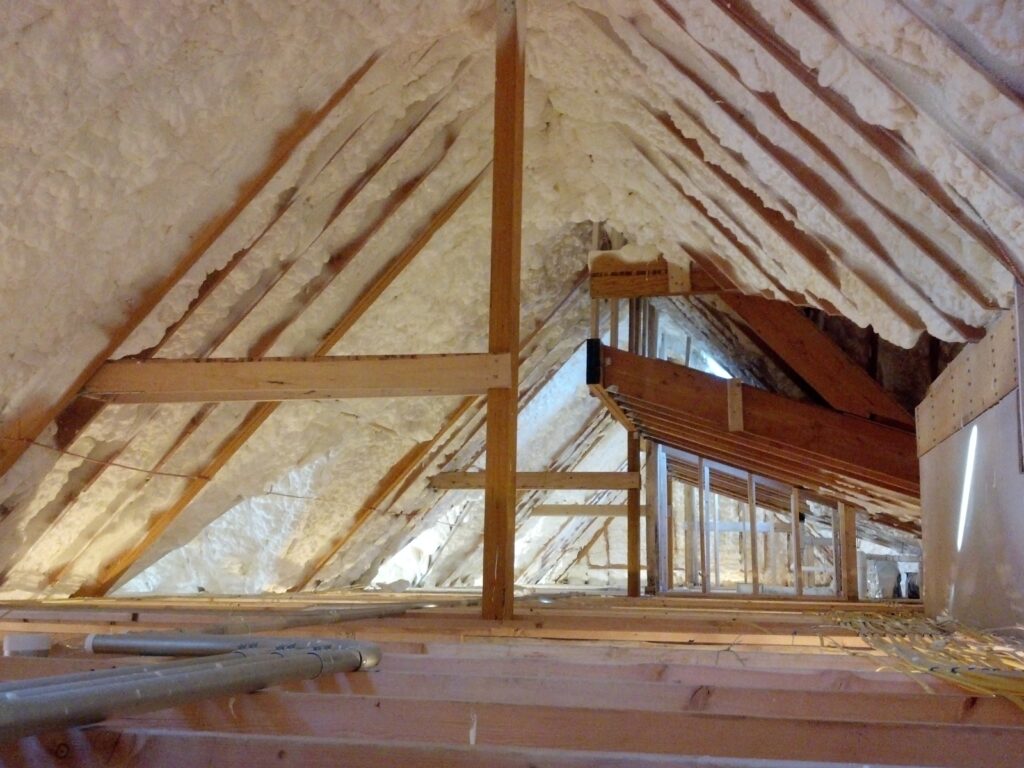 Insulating Your Home
Even though many people overlook the importance of insulating your home, there are numerous reasons to make insulation improvements. From saving money and the planet to greater comfort and noise reduction, insulation is a great investment in the long-run.
If you would like to find out more about Good Life Energy Savers, get in touch with us today for a quote.
---