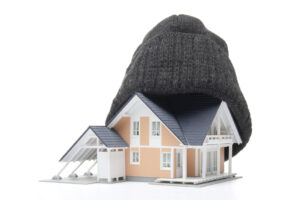 Now that the weather is finally cooling down, it's time to make sure that your home is well insulated for the cold winter nights to come. Putting off winterizing your home can leave you with high energy bills and drafty bedrooms. If you experience any of these home insulation problems, it might be time to improve the energy-efficiency of the walls, attic, and floors of your home.
Insulation Problems
Drafty Rooms – Gaps in your insulation coverage can play a big role in the overall energy efficiency of your home. In order to effectively keep cold air outside where it belongs, you need to make sure that your insulation doesn't leave any gaps! With spray foam insulation and blown-in insulation, you avoid the gaps left by most fiberglass batting.
High Energy Bills – When your home isn't well insulated, you'll need to turn up your heat to keep your home warm. This can leave you with high monthly utility bills. Before you
Read more about the importance of winterizing your home here. Of course, you can also contact our office with any questions you have about your home insulation.
Need to improve your home insulation? Our professionals are here to help you with all of your home insulation needs – from spray foam insulation to blown-in fiberglass insulation, we can help you determine what type of insulation is best for your home needs. Call 203-297-6337 or visit our website to learn more about the home insulation services we offer.
Don't forget to follow us on our social media pages for more energy saving tips and insulation news.
LIKE us on Facebook
FOLLOW us on Twitter
ADD us to your circles on Google+
---
Category:
Blog
Tags:
attic insulation norwalk
,
home insulation danbury
,
Home Insulation Fairfield County
,
Home Insulation New Haven County
,
home insulation norwalk
,
Home Insulation Westchester County
,
wall insulation ct
,
wall insulation danbury
,
wall insulation fairfield county
,
wall insulation new haven county
,
wall insulation westchester county