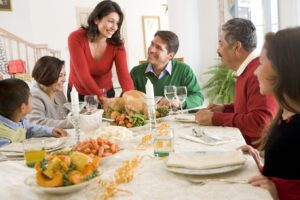 We're looking forward to spending time with family and friends tomorrow for Thanksgiving!  With the holiday season upon us, we want our homes to be a warm and cozy place.  Before you stock up on warm blanket and candles this Black Friday, don't forget that one of the easiest ways to keep your home warm is with home insulation!
Surprisingly, many older homes have insufficient insulation in the walls, attic, flooring, and basement.  Some homes have no insulation at all!  Even if you aren't adding a new room to your home, you should check the walls of your home to make sure that they are well insulated.  Insulation will help keep cold, winter air outside and warm, conditioned air indoors.  You'll save on your energy bills and you'll keep your home warm and cozy through the holiday season.
Not sure where to insulate your home?  We've got you covered!
Learn more about Good Life Energy Savers and the home insulation services we offer on our website.  You can also give us a call at 203-297-6337.  Our professionals will discuss any concerns you may have about your home insulation and help you determine what the best choice will be for your home.
Don't forget to follow us on our social media pages for more energy saving tips and insulation news.
LIKE us on Facebook
FOLLOW us on Twitter
ADD us to your circles on Google+
---