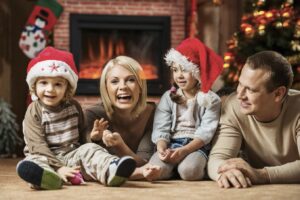 Many families will be getting together to enjoy the holiday season.  If you are having loved ones over for dinner or holiday celebrations this year, you'll want to make sure that your home is comfortable and warm.
Insulation plays a big role in home comfort!  By taking a few moments to check your home's insulation, you can save on your energy bills and keep your home a more comfortable temperature as the winter nears.
Tripolymer injection foam insulation can be injected right from the outside of your home.  It can be applied right on top of your old, deteriorating insulation.  This helps improve your home's energy efficiency without the mess.
Do you need to add wall insulation to your home this winter?
Give our office a call at 203-297-6337.  Our professionals will discuss any concerns you may have about your wall insulation and how we can help improve home comfort this holiday season.
Don't forget to follow us on our social media pages for more energy saving tips and insulation news.
LIKE us on Facebook
FOLLOW us on Twitter
ADD us to your circles on Google+
---