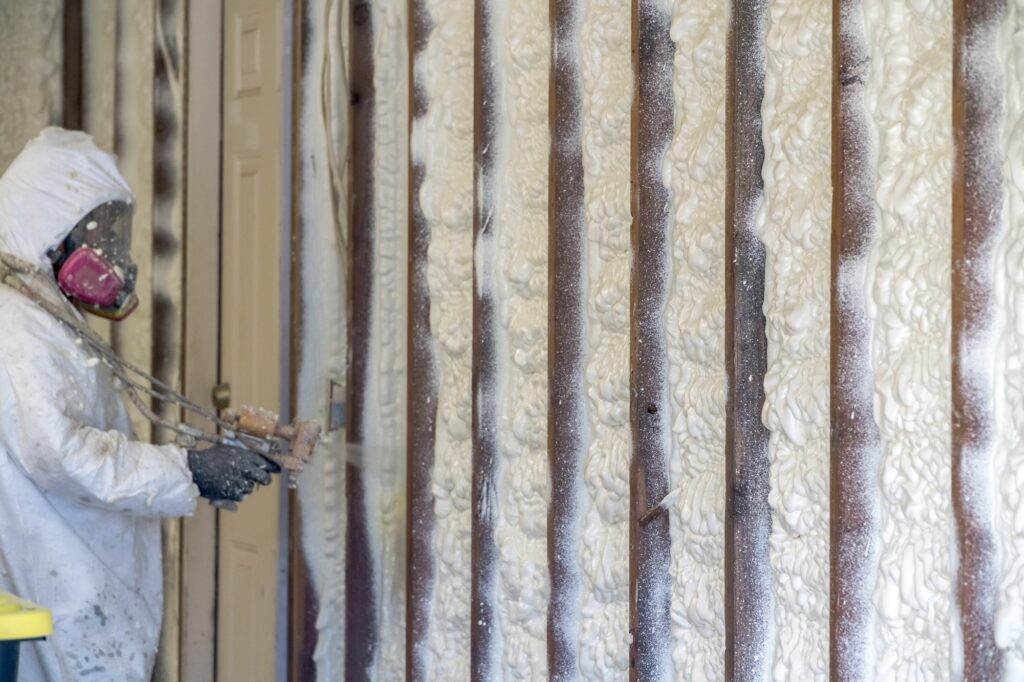 Looking for contractors to up your home's insulation?
After all, proper home insulation is important in a lot of ways – it protects you from the outside temperature, making sure you feel comfortable inside your home. Moreover, a proper insulation also keeps your energy bills low.
Your home should have insulation from the foundation to your roof. This is to ensure optimal energy efficiency.
If you find that the insulation in your home in Stamford needs some work, you may need a contractor to make it right. Read below for some tips on finding the best insulation contractors in Stamford.
1. Be Ready with Your Plans
Before you go looking for a home insulation contractor, you must first finalize your plans. Are you thinking of replacing your current attic insulation? Or are you looking for a professional to assess the condition of the insulation in your home?
Get ready to answer questions like what material you prefer for your home. Do you want fiberglass, cellulose or do you need spray foam? They may also ask how old your house is and when was the last time you checked your home's insulation.
Knowing what you want to achieve can help the contractor give a proper quote. They'll be able to better understand what you're looking for. This allows them to suggest the right solutions and provide an accurate bid.
2. Ask for Recommendations
Once you know your exact needs, it's time to look for a contractor that can provide those needs. First, ask for recommendations from the people you trust. Start with your neighbors; they might be able to suggest a company that's close to your home.
Don't forget to ask your relatives and friends, as well. They're less likely to recommend a company that will let you down.
An alternate research method is to go on Google and look for contractors near you. Take note of those that you think are good candidates.
See also if they have a professional website or a social media account. Good companies have one or both, and they make sure to make an effort in building an online presence.
3. Look at the Products and Services
If they have a website, the products and services they offer are likely to be there. This will make it easy for you to check if they have what you're looking for. If you're unsure, contact them and describe your needs.
Although most companies should have a website, there may be a good candidate that doesn't have one. If so, give them a call instead or schedule a visit to their office. Ask them if they can cater to your needs and if they can service your house.
4. Talk to the Company
As you talk with the company, you'll be able to assess if they have a good customer service.
Do they have a respectful manner when talking to you? Do they answer your questions in a direct way? Are they able to explain some things in a way you understand?
They should also be easy to reach; you don't want a company that you can't call when a problem arises from their handiwork. You need one that responds fast and with concern for their customers.
Communication is crucial, especially when you're dealing with something as important as the insulation in your home. If you feel comfortable talking to a certain company, they must be doing something right.
5. Get a Quote from Each Company
Most can also give free in-home estimates. What that means is that they'll visit your home and then assess the condition free of charge. They'll be able to give an accurate quote since they'll see what the exact problems are in person.
They should then suggest the right solutions, even if that solution isn't the most profitable for them. Remember that a good contractor cares more about doing a good job for their customers rather than the profiting from the less informed homeowners.
6. Read the Reviews on the Internet
By now, you should have narrowed down the candidates to a select few that have the right services, a good customer service, and a quote that fits your budget. To further narrow the list down, read some reviews over the internet.
You may also ask for references and ask the previous customers of what they think of the contractor. Ask them if they liked what the company had done and if they got what they need. Don't forget to ask if there were any issues after the contractors had completed the job as well.
A contractor's job doesn't end until they've satisfied their customers with their work. That means that they should still be available and ready to lend a hand even after the job order.
7. Make Sure the Company has a Certificate and Insurance
This may be the most important tip of them all. Make sure that the contractor has all the necessary certifications and accreditations. They should be operating according to the law; otherwise, you're going to have trouble in your hands.
They should also have insurance as well, especially for their workers. They will be working within your property. You don't want to be the one responsible should anything happen to them while they're on duty.
Hire the Best Insulation Contractors in Stamford
Following these steps should be able to help you find the best insulation contractors in Stamford. If you don't feel comfortable with a certain company, listen to your guts.
If you don't want to extend your search for a trusted and reliable contractor, contact us now. Let's discuss what you want to achieve and let us provide you with the most optimal solution.
---